LABORATORIES OFFER

Our legal status of C.P.O. and Depository allows you to stock CAP DEPO with any products regardless of reimbursement status.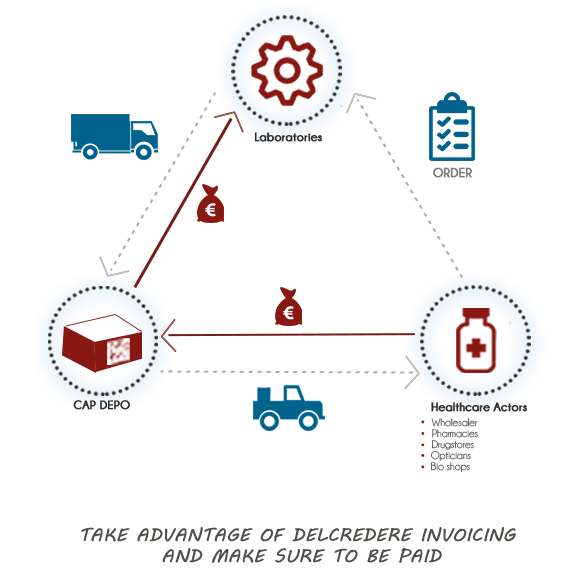 MANAGERIAL
BENEFITS

Outsources logistics and administrative tasks

Complete support of all supply chain tasks provided by a single service provider:

 Stock Management (pallet to single carton)

 Invoicing (collection, recovery)

 Delivery

 Dispute Resolution

 Return Authorization and Receipt

 Document Management

100% automated box storage and distribution.

Permanent management of your stock, guaranteed traceability of each box with 100% reliable storage and distribution.

Inventory planning service, an order fractioning tool and a customized delivery system.
COMMERCIAL
BENEFITS


Leverage your financial power and develop your direct sales by reinforcing your commercial advantages with a wide set of dedicated tools:

Introduce and develop sales with options according to your customers' needs.

Increase your available product line, taking advantage of order preparation without minimum quantity requirements.

Concentrate on global sales (annual limits, push on site, etc…) instead of bargaining box per box by using our multiple deliveries service without added cost.
FINANCIAL
BENEFITS


Competent state-of-the-art technology and software provide immediate benefits:

Outsources invoicing and bill collection activities

Limits your risks and masters the maximum cash flow of your customers.