GROUPS OFFER

The flexibility provided by CAP DEPO logistics solution represents an extraordinary growth driving opportunity for your business.
It provides much needed transparency in all steps of the supply chain process, removes physical limitations and problems associated with
inventory growth and change, and through the reduction in labor expenses, guarantees a direct and
quantifiable profit in the management of the supply chain of your members: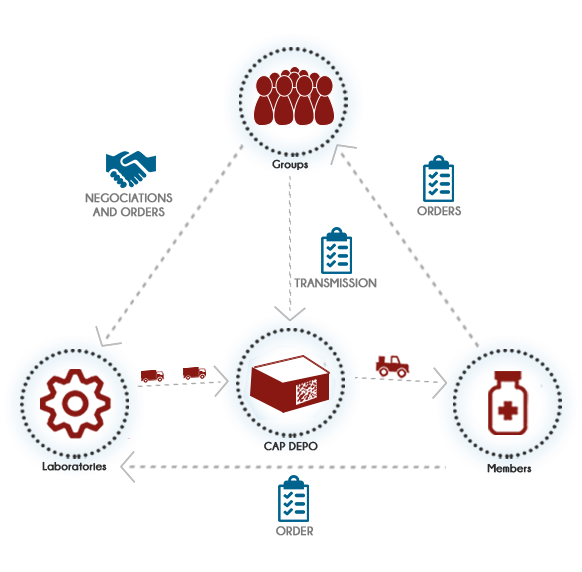 FINANCIAL
BENEFITS

Increases the available cash of your members by diminishing the costs of stocks

Diminishes delivery costs by bulking orders from different laboratories.
COMMERCIAL
BENEFITS


Provides your members with an extended catalogue of products.

Provides greater ordering flexibility: no minimum quantity requirements and the option to fractionate orders into multiple deliveries depending on need.

Takes advantage of a planning service and a customizable delivery system.
MANAGERIAL
BENEFITS


Outsourced logistics and administrative functions

Provides complete support of all supply chain tasks provided by a single service provider:

 

 Stock Management (pallet to single carton)

 Invoicing (collection, recovery)
 Delivery

 Dispute Resolution

 Return Authorization and Receipt

 Document Management

Permanent management of your stock, guaranteed traceability of each box with 100% reliable storage and distribution.

 Save some time by using an efficient supply chain without any additional cost.

Take advantage of a permanent management and inventory of your stocks, guaranteeing a traceability for each box with our 100% automated storage and distribution system.